Ogaming se livre à vous depuis la genèse jusqu'à aujourd'hui au travers des gens qui y travaillent depuis le début comme depuis peu !
O'Gaming nous a annoncé, il y a quelques jours, qu'un nouvel investisseur, Millennial Esport Corp. avait abondé à hauteur de 2.5 millions d'euros auprès de "la bande de potes".
C'est pour nous l'occasion de revenir sur cette blague, devenue entreprise, que nous suivons avec passion depuis 7 ans maintenant.

Nous en profitons pour remercier "Pomf", qui nous a permis de diffuser cette vidéo, et souhaitons qu'elle nous donne a tous des pistes de réflexion quant à l'évolution de l'eSport et de ses médias de diffusion !
Vous pouvez retrouvez le communiqué de presse quant à cette levée de fonds sur ce lien.
Tutorial

published on 2017-08-04 by Gaming Jobs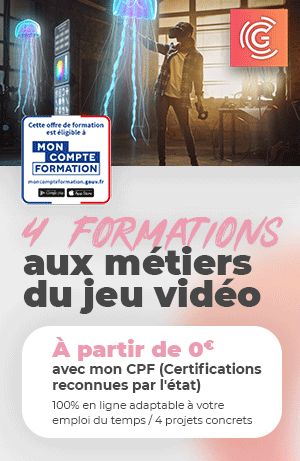 The Interview
From an academic point of view, I went through prep classes before integrating an ESC. At the professional level, I initially focused on the music industry,...
See +
Tindalos Interactive est un studio de développement de jeux vidéos indépendant situé à Paris et créé en mai 2010. Nous sommes spécialisés dans la réalisation de jeux sur PC. Notre...
See +
Don't hesitate to check one of our others tutorials