Social Media Manager de War Legend
1) Romuald, en premier lieu, pourrais-tu nous expliquer le parcours qui t'a amené à devenir CM de War Legend ?

Quand on est jeune, on recherche sa place dans une structure. Certains les enchaînent, d'autres essayent de pousser la chose et de toucher à tout avant de partir. Je venais de partir après plus d'un an dans une autre organisation quand j'ai rencontré War Legend lors d'un événement. Après celui-ci, ils sont venus me voir en me proposant de les rejoindre, et j'ai choisi d'accepter. Je n'avais pas prévu de rentrer chez eux avant cela. Mais ce « hasard » si on peut le nommer ainsi, reste aujourd'hui la bonne pioche, car chez eux, je me sens comme à la maison.

2) Avec le recul, que penses-tu de ta formation de Community Manager à l'IMCI quant à ton poste actuel ?

La formation était complète et les intervenants étaient très professionnels. Je suis d'ailleurs aujourd'hui « mentor » pour l'IMCI, la formation a bien évolué avec la demande et elle est restée complète.

3) Comment anime-t-on et fait-on vivre une communauté de 12 900 personnes sur facebook et 5 800 abonnés twitter ?

Ceux qui nous suivent sont là pour voir ce que l'ont fait : articles, streams, vidéos YouTube, etc. On partage donc tout notre contenu sur ces réseaux sociaux. Il est vrai que pour le moment, il y a très peu de publications qui ne sont pas directement liées au travail effectué par les différentes équipes qui composent WL, c'est un choix pour le moment.

4) [Instant PUB] : Quelles sont les prochaines actualités de War Legend sur les semaines à venir ?

Pas de grosses actualités à annoncer au public pour le moment. Pour les actualités générales de War Legend, une rubrique « édito » est apparue sur notre site depuis le mois d'octobre : http://www.warlegend.net/wl-news/edito/. Elle explique nos projets, répond sûrement à des questions que les personnes peuvent se poser, comme : « Pourquoi des pubs sont apparues sur le site ? ». Cette rubrique est là pour tout expliquer et dévoiler ce qu'on peut. Il est vrai que nous parlons peu au public en dehors de nos interviews, qui restent rares, et de la rubrique « édito ». Pour les grosses actualités, il faudra nous suivre pour être au courant !

5) Quelle importance tient la veille concurrentielle dans ta propre web stratégie ?

Elle est plus qu'essentielle, elle devient même obligatoire. Cela se rapproche de la guerre d'information.

6) Enfin, le conseil du Chef : Comment doit-on procéder pour développer sa e-notoriété dans l'eSport ?

Avant d'y répondre, je pense que pour moi il y a deux types d' « e-notoriété » :
- Celle que nous avons entre professionnels de la scène.
- Celle que nous avons auprès du grand public.

Pour moi, la plus importante reste la première. Il n'y a pas vraiment de procédé pour la développer, il faut savoir rester professionnel dans les relations. Le reste passe par le travail. Cela reste compliqué, surtout dans le monde eSportif où on est beaucoup de jeunes, pas encore tout à fait matures et conscients de certaines choses. Surtout pour une « e-notoriété », un post sur un réseau social peut être très vite mal interprété et donc causer des soucis.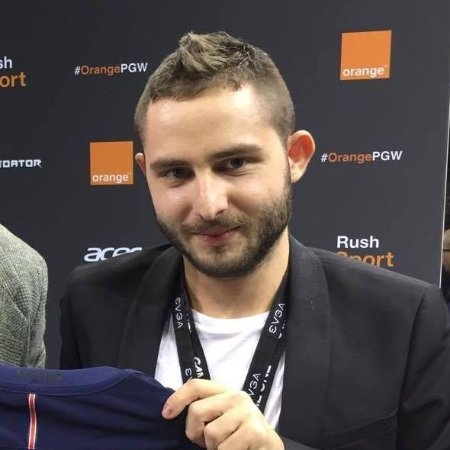 ---
Interview

Published on 2016-11-03 by Gaming Jobs
The tutorial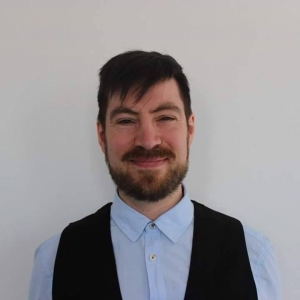 Peut-on vraiment enseigner l'eSport ?
Article rédigé par Mathieu Fichot, sur le site https://esport1.fr/ (média d'information dédié à l'eSport) Notre...
KLIM Technologies - We are a self made company, with no outside investment. Only the customers will decide if we succeed or fail. This is why customers are so important to us.
We accept open applications. All nationalities are welcome. If none of these jobs, you need to contribute, feel free to apply! Our company's hiring philosophy is to believe in juniors for what are supposed to be senior positions. The trade-off is what...
Don't hesitate to check one of our others interviews