Olivier "Luffy" Hay - Professional Athlete on Street Fighter
1) Olivier, in the first place, can you present us your career ?

My name is Olivier HAY, 32 years old, aka "Luffy", taken from the manga "One Piece". I have prepared a Bac ES, then a Licence in Economics, to finish with a Master 2 in International Economics at the University of Paris I Panthéon-Sorbonne.

I started playing video games very young, with the Super Nintendo and Super Mario World, before to start a big period J-RPGs with the Playstation; Then comes the purchase of my first PC, which made me lose many hours on Counter-Strike, Ragnarok Online, Dota.
In April 2009, I acquired a Playstation 3 with Street Fighter IV. At this moment, no desire for performance, just having fun on a fighting game. 5 months later, I learnt that a competition took place at Paris in a video game store, I didn't even know that competitions fighting games existed, I went there for fun, and I won, with a Playstation 3 to the key!

I took part usually in the Parisian competitions, and evolved very quickly in the best players of the region; I then moved to the next level by participating in European competitions, likewise, I position myself on the various podiums. Finally, I achieved one of my career objectives as a player by winning the EVO (the most important annual fighting game competition for any player) in 2014.
In 2016, I left my job, and became a full-time professional player. The decision was very difficult to make, because a simple hobby turned into a job.

I no longer have the security of my CDI, my monthly salary without having a real need for performance, the tournament prize-outs were a plus and not essential; now, I have to play to win, not to do my best. Stress and pressure is much more important, because in the absence of performance, I can lose my job and therefore my sources of income.
Today, I compete in Street Fighter V all over the world, and represent the colors of Beşiktaş, and Red Bull.

2) WHILE YOU WERE STILL STUDENT AT PARIS 1 PANTHÉON-SORBONNE, YOU SPENT ABOUT 10 HOURS A DAY PRACTICING COMBAT GAMES. WHAT ARE YOUR EYES TODAY ON THIS PERIOD ?

I didn't spend 10 hours a day, complicated with the planning of studies; I would say between 3h and 5h maximum per day as far as possible.
Playing Street Fighter IV was a hobby like any other, I was not someone who went out to have a drink after class, or who practiced a sporting / artistic hobby. And I specify that playing video games, and traveling the WEs to go to competition didn't stop me from getting my degrees :)

3) BETWEEN 2014 AND 2016, YOU HAVE ACCUMULATED A "DOUBLE TASK" THE "CONVENTIONAL" HEAD OF DIVISION FOR THE COMPANY HAVAS 360, AND THE JOF OF PROFESSIONAL PLAYER FOR THE NETWORK MELTDOWN BARS. HOW WAS YOUR DAILY LIFE AT THIS TIME ?

This period was easily the most tiring of my life. Juggle between a job at 40h + / week and participate in international tournaments the WE by having all my holidays used for these. An example: Going to Canada on Thursday night, to participate in a tournament taking place on Saturday / Sunday, then take the first hour return Monday morning, and land on Paris Tuesday morning 7am to go directly to work, and go back the WE for a moving to Madrid, etc ...
I often prepared my PPT presentations and moved on to my work during my flights or stopovers. Everything is a question of organization .
Finally, it's by motivation that I can now be full time pro!

4) On what criteria do you think Red Bull's desire to engage you as a professional video game athlete ?

In my opinion, the most important criteria for Red Bull were:
- Performance.
- Fame.
- My pragmatism and my maturity in the competition.
- Be a volunteer and passionate about the brand.
These are, in my opinion, the qualities required to be a Red Bull athlete.

5) [PROMO TIME] : What are your next news?

On the competition side, I will be present at the Red Bull Kumite which will take place at Paris on 10-11 November 2018; Then at the Capcom Pro Tour Finals at the Capcom Cup on December 15 and 16, 2018 at Las Vegas.
Side public event, I would be at Paris Games Week to do animations on different stands

6) What is the "general" framework of your representation contract with Red Bull ?

My contract with Red Bull is a sponsorship contract, it's mean that Red Bull will pay for my travels in competitions, so transport and housing.

Then there is a "Performance" component which represents the major part, I have to have results in competitions, with bonuses in case of achievement of my objectives.

Also, beyond the financial aspect, Red Bull puts all the necessary means for the athlete to perform to the maximum. So that during my important competitions, a VIP area reserved only for the athlete is at his disposal to rest, train, eat, isolate himself from the competition to focus.

7) Finally, the Chef's tip : IF YOU HAD ANY TIPS, SOME RECOMMENDATIONS TO MAKE TO SOMEONE WISHING TO BECOME A PROFESSIONAL VIDEO GAME PLAYER, WHAT WOULD THEY BE ?

The most important of all, play the security, and continue your studies in parallel of try-hard the game. Be pro-gamer, it makes you dream, but everything could stop suddenly with a simple update of the game, the stop of the competitions on your favorite game. It is important to have the means to fall back on your feet.

Being able to question yourself is one of the great strengths of professional players, learning to analyze your mistakes and especially finding solutions to the problems you face. This can be done by viewing your own defeats, where to see what the players do better than you face these issues.

Finally, if your goal is to become a pro player, make your hours of playing profitable! Playing to play is useless, it's a big time loss. Every game session you make, no matter the time, must be for a specific purpose of progression. "Today I want to refine this axis of play / improve my defense, ..."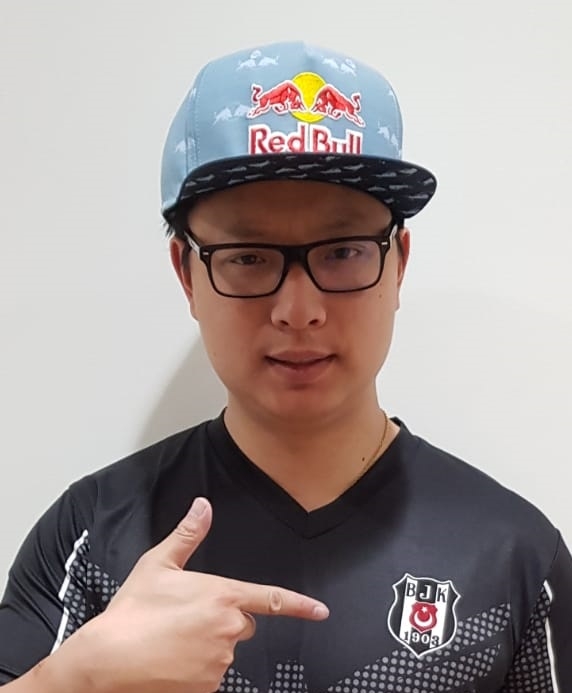 ---
Interview

Published on 2018-10-01 by Gaming Jobs
The tutorial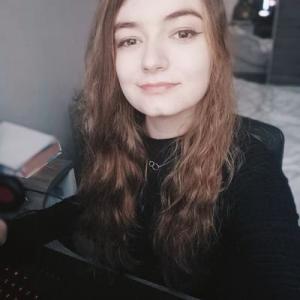 Jeu Vidéo et Emploi : comment se démarquer avec son CV ?
Cet article a été rédigé par Noëlie Roux, de GameHer. Cette dernière nous propose un axe de réflexion quant...
Nous sommes la Acidity eSport. Nous sommes une association compétitive dans des jeux comme Fortnite et Counter-Strike Globale Offensive.L'équipe Acidity vous souhaite une bonne soirée/journée, et vous remercie d'avance de prendre...
Don't hesitate to check one of our others interviews