Matteo Sapin - La chaîne média geek 100% vidéo
1) Avant de commencer, je te laisse te présenter à nos lecteurs qui ne te connaissent pas encore !

Alors moi, c'est Matteo Sapin, j'ai 22 ans et je suis un grand passionné de la pop culture, c'est-à-dire le cinéma, les séries, jeux vidéo, high-tech, comics, etc ... En général, j'aime me décrire comme un grand curieux passionné. Et c'est avant tout pour ça que j'ai voulu me lancer dans ce métier.

2) Quel a été ton ressenti quand tu as terminé tes études en journalisme, pour te consacrer à ton job d'auto-entrepreneur ?

Un soulagement. J'ai toujours été un "auto-entrepreneur" même pendant mes études. Chaque année, j'hésitais à me lancer à temps plein, mais je ne voulais pas abandonner, et sortir sans diplôme. Une fois obtenu, c'était clairement une libération, je me suis dit : « il faut que j'essaye maintenant, sinon je vais le regretter, c'est le moment ». Et pour tout dire, je déteste la théorie, je suis quelqu'un de pratique, c'est pour ça qu'il fallait aussi que je sorte du cadre scolaire (même si on y trouvait un peu de pratique).

3) Quelle est la plus grande difficulté d'après toi quand on passe d'étudiant, à patron, quasiment du jour au lendemain ?

La paperasse. On est très vite noyé dans des papiers que l'on ne comprend pas. Et dans mon cas, en dehors d'internet, je n'avais personne pour m'aider. Et ça va avec la pression aussi de ne pas réussir.
A l'école, on est toujours encadré, il y a un certain coté rassurant. Une fois seul à devoir tout gérer, c'est vraiment très stressant. Il faut s'accrocher au début !

4) Aurais-tu des conseils pour nos lecteurs désirant sauter le pas comme toi ?

Je pourrais dire les clichés : être passionné, motivé, ne pas rechercher le succès, mais en vrai, je dirai plutôt : avoir un estomac bien accroché. Faire quelque chose de public comme ça, ce n'est vraiment pas fait pour tout le monde. Que ce soit sur Youtube, les réseaux sociaux, ou même des sites internet, je vois régulièrement des personnes devenir folles, ou même dépressives. Il faut tester, et voir de quelle manière on réagit à la critique. A mon goût, échouer n'est pas un échec. Cela peut être quelque chose d'extrêmement libérateur, comme infernal pour certains. J'aime dire que c'est à la fois le meilleur, et le pire métier du monde.

5) [Instant PUB] : En ce début d'année 2019, quelles sont les bonnes résolutions que tu aimerais prendre concernant ta chaîne YouTube ?

Continuer à se développer, et voir plus grand. Diversifier notre contenu, essayer de se rendre là où l'actu est annoncée, etc ... Et aussi rencontrer de nombreux autres passionnés comme moi. Mes meilleurs souvenirs de 2018, ce sont tous les échanges que j'ai pu avoir avec la communauté de hellogeek, et j'espère en avoir encore plus en 2019.

6) En regardant ta chaîne, on sent ton désir de la transformer en véritable média ! Pourquoi ne pas avoir décidé de créer un format plus « conventionnel » ?

Pourquoi être conventionnel ? Je ne suis pas quelqu'un de conventionnel, je n'aime pas faire comme tout le monde. Ce que j'aime justement avec ma chaîne, c'est qu'elle propose une alternative à tout ce qui existe. On est à la fois des Youtubeurs, mais aussi un média d'actu. Une fusion que je trouve plus qu'intéressante. Ça évite aussi d'être noyé dans la masse de médias déjà existants.

7) Le conseil du chef : le journalisme est un rude secteur : quelles sont pour toi les compétences à avoir afin de pouvoir partager aussi rigoureusement les informations que tu partages sur ta chaîne ?

La curiosité. Repartager à l'arrache une information que l'on voit passer, beaucoup de monde peut le faire. Mais essayer d'aller plus loin, de vérifier d'où l'info vient, ses conséquences, etc ... C'est en étant curieux que l'on y pense.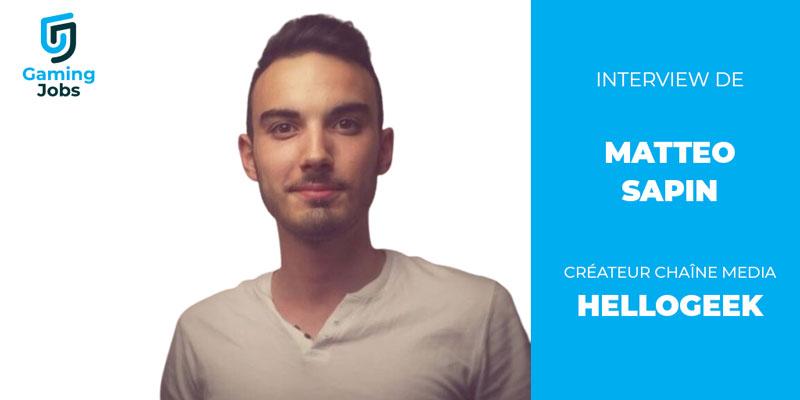 ---
Interview

Published on 2019-01-24 by Gaming Jobs
The tutorial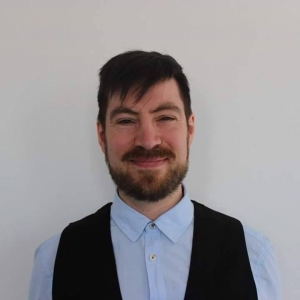 Peut-on vraiment enseigner l'eSport ?
Article rédigé par Mathieu Fichot, sur le site https://esport1.fr/ (média d'information dédié à l'eSport) Notre...
We create games with passion on our free time . We build our own universe and atmosphere trying to innovate in the Gaming industry. We are a small team but we work with the best experts for each project to ensure the quality and the finition of our games....
Don't hesitate to check one of our others interviews