Rendez-lui Hondaaaaaaa !
1) David, en premier lieu, pourrais-tu nous expliquer le parcours qui t'a amené à streamer / shoutcaster chez Millenium ?

Je joue a Street Fighter 4 depuis sa sortie (20 février 2009) sur Xbox360, j'ai participé et remporté de nombreux tournois durant cette année ; je me fais remarquer par l'équipe aAa ( http://www.team-aaa.com/ ) et intègre leurs rangs fin 2009. Je deviens Champion de France à 2 reprises (ESWC 2010 & Master Series 2011) sous les couleurs de "Against All authority". Je croise à plusieurs reprises le staff Millenium durant les Lans/tournois, ils me proposent de venir shoutcaster chez eux. Or, étant donné que je n'étais plus trop en accord avec le fonctionnement général des aAa, je change de maillot début 2012 pour l'équipe Millenium http://www.millenium.org/ jusqu'à ce jour :)

2) Tu as cumulé ta passion du jeu vidéo avec un emploi durant près de 10 ans. Est-ce un « passage obligé » lorsque l'on veut faire du stream/shoutcast une activité à plein temps ?

Pas forcément, j'aurais pu m'investir à plein temps il y a longtemps, mais j'ai privilégié mon intégration sociale. Par exemple pour devenir propriétaire d'un appartement, il faut quelque chose de solide pour obtenir l'accord des banques etc.. Avec un CDI en poche et une bonne situation générale c'est toujours plus simple.

3) Quels avantages a-t-on à rejoindre une équipe telle que celle de Millenium ?

En tant que shoucaster la visibilité, l'image solide d'une structure professionnelle. En tant que joueur, c'est les déplacements en tournoi pris en compte, les frais d'hôtels également et la mise en avant par son équipe.

4) Quel genre de contreparties ou objectifs l'équipe Millenium t'a-t-elle fixé ?

Je dirai en premier lieu les résultats (tant dans le domaine de la WebTv que dans les tournois) , mais j'ai su me démarquer au sein de la structure, en proposant du contenu différent de celui des jeux de combat. C'est pour cela que je fais toujours partie de l'équipe Millenium.

5) [Instant PUB] : Quelles sont tes prochaines actualités, tant au niveau de tes streams que des compétitions ?

Niveau compétition, l'année 2017 va être très riche. Je compte m'entraîner afin de me déplacer au maximum.
Coté stream , je live tous les jours sur ma chaîne twitch, j'ai réellement envie de m'investir dans ce domaine et fidéliser un public en me divertissant.

6) Avec ta casquette de « vétéran », quel regard portes-tu sur l'évolution de la médiatisation de l'eSport depuis ces dernières années ?

La médiatisation est pour le moment à mon avis très pauvre en terme de qualité. Beaucoup de personnes /structures interviewées se retrouvent avec une étiquette de champion de ceci, champion de cela, sans un réel travail d'investigation derrière. On ne sait finalement même pas qui fait quoi, car il n'y a pas encore réellement de « vrais » journalistes dans ce domaine. Tout est éparpillé et faussé. J'entends parler d'évolution alors que j'ai plutôt l'impression que journalistiquement personne ne désire réellement s'investir dans ce « monde » qu'est L'Esport.

7) Enfin, le conseil du Chef : Qu'est ce qui permet, à un joueur aussi titré que toi, de perdurer dans un milieu qui va toujours plus vite ?

Ne rien lâcher, c'est un milieu très dur en fin de compte, il ne faut pas croire que le jeux vidéo est quelque chose de paradisiaque. C'est un peu comme tous les domaines, il y a du bon et du mauvais, il faut savoir faire la part des choses, et surtout croire en ses projets.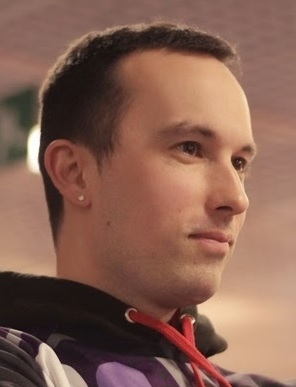 ---
Interview

Published on 2016-11-03 by Gaming Jobs
The tutorial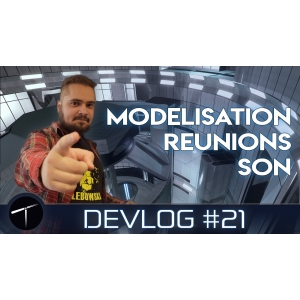 IUMTEC #4 - Journal de bord d'un studio indé
Suivez l'aventure de la Iumtec et du projet Protocore avec un Devlog toutes les 2 semaines. Entrez dans les coulisses d'un studio de développement...
Jeu COOP - Just Play with Fun !
Jeu COOP : Just Play with Fun ! La Plateforme Organise des Soirées, Saisons, Matchs & Tournois sur Xbox ONE. Plus d'une Vingtaine de Jeux Xbox ONE sont actuellement Couverts sur la Plateforme. Liste des Jeux : Battlefield V, Apex Legends,...
Don't hesitate to check one of our others interviews