Stage Game / Level Designer
Internship
Nantes - Loire-Atlantique
16 days ago
---
This ad is disabled, so it is no longer possible to apply.
Overview
Dans le cadre du développement de son prochain projet consoles et PC, Endroad recherche des collaborateur.trice.s talentueux.ses pour rejoindre son équipe.
En tant que stagiaire Game / Level Designer, sous la direction du Lead Design, et en collaboration directe avec l'équipe Design et Artistique, vous participerez à la conception et à l'implémentation des mécaniques ainsi qu'à la réalisation des niveaux du jeu.

Vos principales missions seront les suivantes :
Création, intégration et ajustement de missions et de mécaniques de jeux
Ecriture et mise à jour de la documentation liée au design
L'élaboration des niveaux du jeu et le réglage de la difficulté
L'assemblage d'éléments graphiques dans les niveaux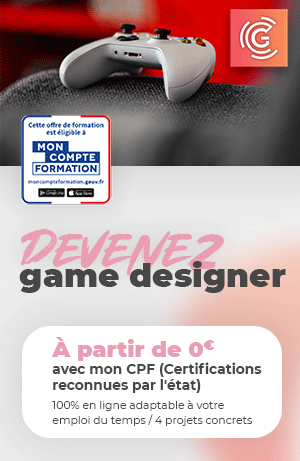 Date of initial publication: 2021-06-02
---
These ads may interest you!