---
This ad is disabled, so it is no longer possible to apply.
Overview
We are a rapidly growing social game developer, with top ranked games on Mobile and Facebook. We have over 50 million fans playing our games all over the world.
There are about 350 of us creating super cool games in our offices, located 10 minutes from the beach, in beautiful sunny Barcelona.
Last year we were acquired by Take Two Interactive (GTA, Bioshock, XCom…) and have been expanding our activities, creating exciting new opportunities for top people to join our teams.
What will you do at Social Point?
- Provide a high level of manual testing across mobile platforms
- Organise & execute tests across new & existing games
- Create detailed checklists for new features and regression tests
- Monitor & manage bug reporting and tracking
- Request tools to facilitate efficient tests of new features
- Analyse & improve test plans & checklists
- Communicate daily test status effectively with all other teams (Dev/Producer/CM etc)
- Anticipate & report potential issues at an early stage
- Collate quality metrics for individual projects
Profile (s) searched for
This is you
- More than 4 years experience in QA with 2 years in QA for Mobile
- Experience of QA for mobile games from concept to live service
- Full understanding of mobile client build delivery process
- Administrator level knowledge of JIRA or other bug tracking software
- Excellent bug analysis & management skills
- History of creating effective & meaningful status Reports
- Working within an Agile and sprint based development team
You also have:
- Experience QA tester across mobile platforms
- Experience with automated mobile test software (Appium/Selenium)
- iOS & Android test suites & debug capabilities
- Excellent upward & downward English communication skills, verbal and written
- Ability to manage, motivate & educate QA testers (internal, insource, outsourced)
- Desire for continuous individual improvement
- Excellent Time Management skills
- High Production values
- Passionate high level mobile game player (preferably with knowledge of Social Point games)
Further informations
What's in it for you?
First of all, we can offer you an exciting and challenging role within a dynamic and friendly team.
Sounds like what other companies also say they have? Hold on, there is way more than just that!
- You'll get the newest and most powerful devices and equipment to work with, along with a Spotify Premium account.
- "Mens sana in corpore sano" is the Latin for "a healthy mind in a healthy body". Our SocialPointers get a healthy Monday breakfast + delicious daily lunch menus! Want to stay in shape? We have a brand new gym, football and basketball teams along with a fantastic physiotherapist.
- "An apple a day keeps the doctor away" so we get fresh fruit at the office every day but of course you also get a private medical insurance, just in case.
- Monthly events are there to get you to know your colleagues, drop by our hairdresser's to get ready (and forget your wallet).
- People development is key for us: coupling an amazing training budget just for you and our internal mobility programs you get real growth opportunities!
If you are new to sunny Barcelona you can also join our Newbies Club: we offer weekend activities once a month, Spanish lessons and help with all your boring paperwork!
The list just goes on and on...
Do you want to level up? Press start.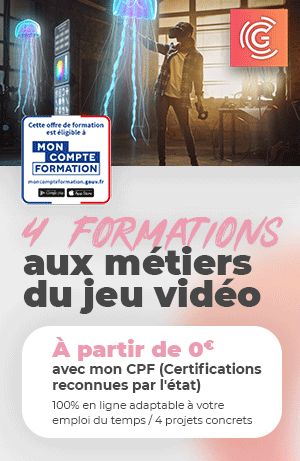 Date of initial publication: 2019-01-22
---