Junior GamePlay Programmer
Full time
95800, Cergy
47 days ago
---
This ad is disabled, so it is no longer possible to apply.
Overview
Analyze game designers' demands and iterate with them in order to implement various gameplay mechanisms, from prototype until polishing stages, to reach an appealing and fun result as well as staying reliable and performance efficient ;
Get involved in the game architecture defined by the lead developer and the technical director ;
Develop required tools and functions related to the implemented gameplay in order to expose tunable parameters and events to game designers ;
Collaborate with other team members and other development, art or production teams, whatever local or remote ;
Make propositions to improve existing functionalities, for the sake of the final quality of the game ;
Deliver a clean, clearly commented and structured code, in respect of the suitable conditions of performance and reliability ;
Integrate in game when necessary any delivered asset (characters, environments, props, animations, cut-scenes, UIs, sounds, special effects, etc.) ;
Investigate and solve bugs identified in the source code (even written by other developers) ;
Profile performance or memory troubles and solve them by bringing appropriate optimizations ;
Make sure the provided work result fit the expected quality ;
Report the work in progress and deliver the achieved result on time, along with any information needed to use it properly ;
When necessary, write a technical document explaining the developed or studied system.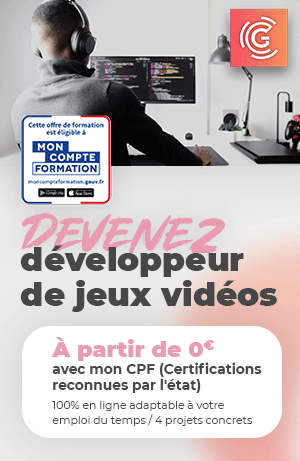 Date of initial publication: 2021-04-08
---