---
This ad is disabled, so it is no longer possible to apply.
Overview
Amuse est un producteur et distributeur de séries d'animations jeunesse et adulte à destination des plateformes digitales telles que Youtube, Amazon et Facebook. Créé en 2015 Amuse cumule aujourd'hui près de 500 millions de vues par mois.
Esprit start-up en plein cœur de Paris, Amuse est une entreprise en pleine croissance dans un marché en pleine révolution. Afin de suivre cet essor, nous développons en interne une suite d'outils complexes pour gérer tous les aspects de la production et la distribution de séries d'animation depuis l'écriture de scripts jusqu'à l'upload sur les plateformes vidéos.
Pour nous aider dans le développement de ces outils, nous recherchons au plus vite unDéveloppeur ou une Développeuse React.js.
MISSIONS
Le candidat aura pour principales missions:
- d'adapter nos outils à l'upload et la prévisualisation de fichier volumineux ;
- d'améliorer la feature d'édition de vidéo (retake, édition, montage) ;
- d'intégrer la visualisation de modèles 3D ;
- de créer un éditeur nodal de pipeline de production.
Profile (s) searched for
PROFIL
Le candidat idéal sera :
- doté de 2 à 5 ans d'expérience à un poste similaire ;
- une bonne connaissance de React.js, Angular et/ou VUE.js ;
- pro-actif et rigoureux ;
- passionné et curieux ;
- habitué à travailler en équipe.
Further informations
LES PLUS
- une équipe jeune et dynamique ;
- un secteur passionnant en pleine révolution ;
- des beaux locaux situés près de République ;
- un excellent bar à 10 mètres de nos locaux.

INFORMATIONS PRATIQUES
- Adresse : 88 rue de la Folie Méricourt
- Date de début : ASAP
- Rémunération selon profil + Tickets Restaurant + 50% des titres de transport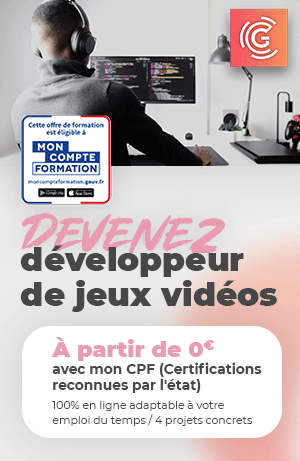 Date of initial publication: 2018-07-17
---
These ads may interest you!