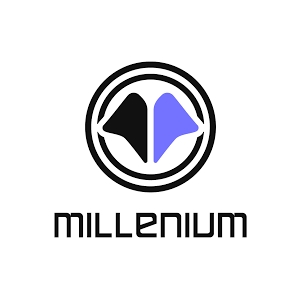 Community manager Millenium
Internship
Levallois-Perret - Hauts-de-Seine, France
334 days ago
---
This ad is disabled, so it is no longer possible to apply.
Period
Of October 1, 2018 to March 31, 2019
Overview
Vous serez en poste pour 6 mois chez Millenium, sous la direction du Pôle communication. Votre organisation, votre rigueur et vos connaissances larges de l'univers du jeu vidéo vous permettront d'être efficaces sur nos réseaux sociaux et un animateur enthousiaste de notre communauté.
Vos missions :
Animer nos réseaux sociaux (Facebook, Twitter, YouTube, Insta)
Redonner une nouvelle vie à l'Instagram Millenium
Reporting de votre activité sur les réseaux sociaux et analyse de celle-ci (partie moins fun...)
Entretenir une bonne image de Millenium sur les réseaux sociaux et faire remonter l'avis de la communauté à la rédaction (Il n'y a pas que de l'amour dans les commentaires...)
Profile (s) searched for
Profil recherché :

Avoir une expérience significative dans la gestion d'une page Facebook/Twitter/YouTube (si possible les 3) en donnant des références. Une expérience dans l'eSport ou le jeu vidéo est un plus !
Ne pas avoir peur d'avoir des idées et de les proposer (au contraire !)
Orthografe parfaite
Être à l'aise devant la caméra pour participer à des formats vidéos funs !
Très bonnes bases sur Photoshop
Connaissances basiques sur Vegas ou Premiere (pour faire des montages rapides et basiques de vidéos)
Fort intérêt pour les jeux vidéo, l'eSport, la culture geek, etc.
Further informations
Si vous correspondez totalement ou partiellement à ce portrait-robot, vous êtes peut être la personne que nous cherchons !
Il ne vous restera plus qu'à nous envoyer une candidature comprenant :
Un CV en rapport avec le poste, afin que nous nous fassions une bonne idée de votre parcours
Une lettre de motivation plutôt cool !
Votre adresse Discord (QUOI ?! Tu ne connais pas Discord ?)
Date of initial publication: 2018-09-21
---