Upload and content Manager - Marketing Digital
Internship
Paris - Île-De-France, France
1105 days ago
---
This ad is disabled, so it is no longer possible to apply.
Period
Of August 20, 2018 to January 18, 2019
Overview
Amuse est un studio digital spécialisé dans la production et la distribution de séries jeunesse à destination des plateformes digitales. Créé en 2015 nous gérons aujourd'hui plus de 100 chaînes, disponibles dans une vingtaine de langues et distribuées sur des plateformes comme YouTube, Amazon, IQIYI et Youku. Nous générons aujourd'hui près de 500 millions de vues mensuelles. Notre objectif ? Battre l'algorithme Youtube !
MISSIONS
Le ou la stagiaire travaillera directement auprès des dirigeants d'Amuse afin de:
- Programmer les contenus sur les différentes plateformes (YouTube, Amazon, Youku, etc…) ;
- Optimiser les vidéos afin d'augmenter leur visibilité, ce qui inclut :
- L'optimisation du référencement ;
- La monétisation des vidéos ;
- La création ponctuelle d'éléments graphiques (vignettes, bannières..) ;
- Etablir un suivi régulier des performances des chaînes et en tirer des conclusions ;
- Manager nos équipes de doublage pour assurer la localisation de nos productions ;
- Lancer les séries sur des nouvelles plateformes ( iTunes, Google Play, Roku, Facebook, Apple TV …).
Profile (s) searched for
PROFIL RECHERCHE
- Ecole de commerce, Web, ou Marketing ;
- Maîtrise de l'anglais ;
- Rigoureux et autonome ;
- Créatif et capable de travailler en équipe ;
- La maîtrise de Photoshop est un plus.
Further informations
LES PLUS
- Une équipe jeune ;
- Une entreprise en pleine croissance ;
- Un marché dynamique ;
- Des beaux locaux situés près de République ;
- Un bar avec bière à 4€ à moins de 10 mètres ;
- Une certification "Youtube Expert" en fin de stage.

INFORMATIONS PRATIQUES
Date de début de stage : Aout 2018
Durée : 6 mois
Lieu : 88 rue de la Folie Méricourt, 75011 Paris
Rémunération selon profil + 50% carte de transport + tickets restaurant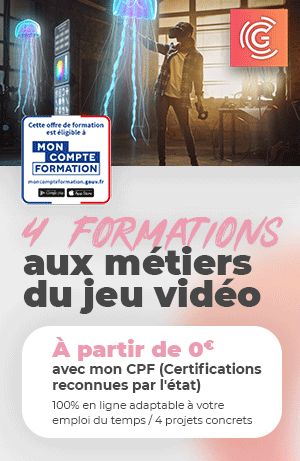 Date of initial publication: 2018-07-18
---