Period
Of June 6, 2022 to December 6, 2022
Overview
- Currently studying for a Master's degree in Econometrics / Statistics you have ideally a first experience in data analysis / data science
- You are proficient in English, both written and oral (international teams)
- A good understanding of the video games industry is appreciated
- You have hands-on experience with Excel and SAS
- You have some experience with R or Python
- You demonstrate good analytical and modelling skills
- You are diplomatic and capable to adapt to an international work environment
- You are a good communicator, persuasive, you take initiatives and demonstrate creativity on a daily basis
- You can work autonomously and within a team
Profile (s) searched for
- Location : 15 rue Félix Mangini, 69009 LYON
- Start-up : asap
- Duration : 6 months
- Type of contract : full-time internship - no work-study program
- Remuneration : according to degree level
- Benefits : luncheon vouchers, working from home (2 days a week), ESC benefits, attractive modern office with various amenities (gym, games room, relaxation area, free drinks, parking, terraces etc.)
Further informations
If holding a position in strategic marketing combined with your passion for video games sounds attractive to you, you could be the trainee we are looking for !
Within the Business Intelligence department of the EMEA Headquarters and reporting to its Manager, you provide internal business leaders with accurate and relevant quantitative/qualitative analyses about the entertainment industry through data mining & our internal databases.
Your principal responsibilities will be as follows :
Propose new data analysis methodologies for our different data sources and internal needs
Assist the market research and business analysis activities by providing data-led insights
Create new statistical models to help identify the next trends within our industry
Participate to the Business Intelligence department development on new and innovative best practices
In order to succeed in these missions, you will work in closely with the products / brand managers and the different departments' analysts. You will also have the opportunity to work on famous titles on the different gaming platforms.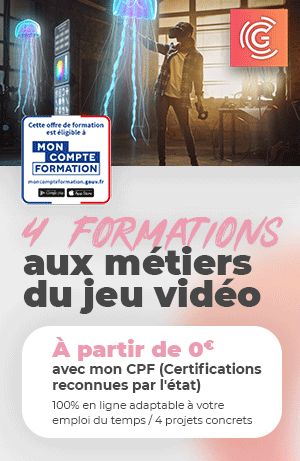 Date of initial publication: 2022-06-06
---
These ads may interest you!