---
This ad is disabled, so it is no longer possible to apply.
Overview
Do you love video games? If you don't move along... but if you do, this could be a great opportunity to work in a thriving local industry.
We are looking to add to our sales team. Your job would be to connect with local game development studios and sell them our services. You will be interacting with game developers and publishers all day, so knowledge of games is essential, as is the ability to listen to their needs and present our services to them.
GameScribes is a localization, QA, audio translation, and project management company with nearly 10 years of experience working on great games for even greater clients. GameScribes is based in Santa Monica, CA with offices on the east coast and Spain. We are a fast-growing business with lots of room for growth for the right candidate.
SUMMARY
Responsible for sales and generating leads. Build new relationships with identified potential clients. Help identify and obtain new business and US-based clients.
PRIMARY RESPONSIBILITIES
1. Present and sell company services to current and potential clients.
2. Prepare action plans and schedules to identify specific targets and to project the number of contacts to be made.
3. Follow up on new leads and referrals resulting from field activity.
4. Identify sales prospects and contact these and other accounts as assigned.
5. Prepare presentations, proposals and sales contracts.
6. Establish and maintain current client and potential client relationships.
7. Prepare paperwork to activate and maintain contract services.
8. Prepare a variety of status reports, including activity, closings, follow-up, and adherence to goals.
9. Communicate new service opportunities, special developments, information, or feedback gathered through field activity to appropriate company staff.
10. Help coordinate company staff to accomplish the work required to close sales.
11. Develop and implement special sales activities.
12. Other duties as assigned.
ADDITIONAL RESPONSIBILITIES
1. Participate in marketing events such as seminars, trade shows, and telemarketing events.
2. Follow-up for collection of payment.
3. Provide on-the-job training to new sales employees.
Profile (s) searched for
KNOWLEDGE AND SKILL REQUIREMENTS
1. Bachelor's Degree or equivalent.
2. 3-4 years experience in the video game industry or fields related to localization preferred.
3. Strong passion for electronic entertainment.
4. Ability to persuade and influence others. Ability to develop and deliver presentations. Ability to create, compose, and edit written materials. Strong interpersonal and communication skills.
Knowledge of advertising and sales promotion techniques. This is normally acquired through a
combination of the completion of a Bachelor's Degree and three to five years of sales or marketing experience.
5. Visibility requires maintaining a professional appearance and providing a positive company image to the public.
6. Work requires significant local travel to current and potential clients. This requires the possession of a valid state drivers license and personal transportation means.
7. Work requires willingness to work a flexible schedule and occasional overnight travel.


Further informations
Compensation will vary based on experience.
Job Type: Contract
Cover letter and C.V. in English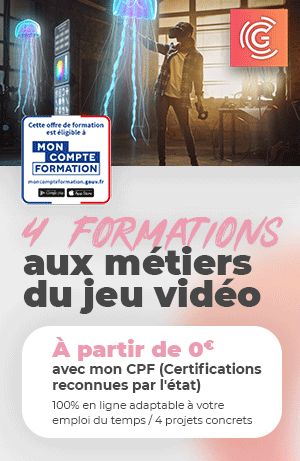 Date of initial publication: 2020-11-23
---