Rigger F - M - Nb H/F
Full time
BORDEAUX, 33300
273 days ago
---
This ad is disabled, so it is no longer possible to apply.
Overview

Description de l'entreprise :

Ubisoft's 20, 000 team members, working across more than 40 locations around the world, are bound by a common mission to enrich players' lives with original and memorable gaming experiences. Their dedication and talent has brought to life many acclaimed franchises such as Assassin's Creed, Far Cry, Watch Dogs, Just Dance, Rainbow Six, and many more to come. Ubisoft is an equal opportunity employer that believes diverse backgrounds and perspectives are key to creating worlds where both players and teams can thrive and express themselves. If you are excited about solving game-changing challenges, cutting edge technologies and pushing the boundaries of entertainment, we invite you to join our journey and help us create the unknown.

Ubisoft Bordeaux

Ubisoft Bordeaux works with passion on the biggest AAA's and aims to offer the best gaming experiences for our players. Today, our studio counts more than 320 talents from 15 different nationalities and is working on licenses such as Assassin's Creed, Rainbow Six, Beyond Good & Evil 2, but also on mobile games, as well as exciting technologies with Harbour team, our Ubisoft's online service group, the Streaming team and with La Forge which seeks to validate the value of technological innovations.

The Ubisoft Bordeaux studio is looking for a Rigger to join the production team of a new unannounced PVP game.

Description du poste :

As part of the Character Art and Animation teams, you will bridge needs between modellers and animators to maximize efficiency of rigging (joints/bones) and skinning (skin and clothes meshing), and work in close collaboration with the technical director to create tools that the animators will need.

Main tasks :
- Based on the models provided by character modelers, carry out character rigging and skinning to meet the needs of the project's animators, technical directors and art directors.
- Adjust the skeleton whenever necessary.
- Create and use tools to increase animation quality and effectiveness, and incorporate them into the project's game engine through close collaboration with the animation TD while being able to assess the relevance of tool implementation.
- Configure the ragdolls (procedural animations with physics engine).
- Help determine expectations with the art director by demonstrating tangible impacts of his vision and/or vision changes.
- Ensure that rigging/skinning final results meets the project's artistic standards.



Profile (s) searched for
Qualifications :

- Experience in video game modelling and/or animation or other relevant experience.
- In-depth knowledge of anatomy.
- Knowledge of controllers and/or Max Script and/or Python and/or Motion Builder.
- Knowledge of IK, and optimal pivot point positions.

Skills and competencies show up in different forms and can BE based on different experiences, that's why we strongly encourage you to apply even though you may not have all the requirements listed above.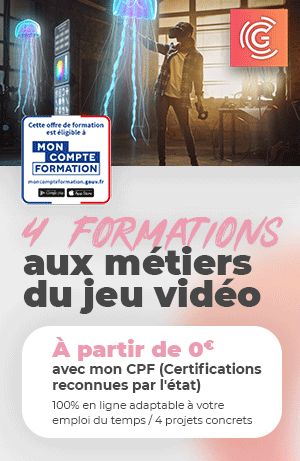 Date of initial publication: 2022-05-10
---