Research Analyst pour Nielsen Games
Full time
Londres - Londres, Royaume-Uni
1290 days ago
---
This ad is disabled, so it is no longer possible to apply.
Overview
ABOUT THIS JOB
Nielsen Games is looking for a motivated, research-savvy professional to join our growing team based in Paddington, London as we help our clients make decisions and succeed in the dynamic video game industry. The purpose of this role is to be a critical member of the global tracking team by assisting with the analysis and reporting on a large-scale, multinational, brand tracking program for key video game clients.
Key responsibilities are participating in the design and execution of the program, analytical tools development, data analysis and reporting in regards to marketing and communication optimization, sales forecasting, and business planning. Job responsibilities include understanding client research needs, data analysis, and synthesizing analysis into client ready reports and presentations. Analysts are also involved in internal research and development, industry learnings, and product development. Ideal candidate will possess knowledge and passion of video game industry.
RESPONSIBILITIES
Summarizes data for the production of tables, charts, and graphs
Analyzes in-market data
Analyzes study results to draft reports and presentations
Reviews data for errors and inconsistencies
Prepares initial client correspondence
Attends client meetings and presentations occasionally in person but most often over the phone
Reviews and provides feedback during survey development phase
Uses internal tools and data sources
Profile (s) searched for
A LITTLE BIT ABOUT YOU
You're a gamer that is curious about what is going on with the industry and would like to influence its future. You're detailed oriented, have a clear point of view and wants to use data to base your arguments and recommendations. You want to grow and make your name on games.
QUALIFICATIONS
Bachelor's degree or equivalent qualification
Games industry experience
Strong record of academic achievement
Market research experience including branding and multi country projects
Analytical proficiency
Intellectual curiosity
Client service mentality
Excellent English oral and written communication skills
Strong organizational and team working skills
Ability to work independently
Further informations
ABOUT NIELSEN
We're in tune with what the world is watching, buying, and everything in between. If you can think of it, we're measuring it. We sift through the small stuff and piece together big pictures to provide a comprehensive understanding of what's happening now and what's coming next for our clients. Today's data is tomorrow's marketplace revelation.
We like to be in the middle of the action. That's why you can find us at work in over 100 countries. From global industry leaders to small businesses, consumer goods to media companies, we work with them all. We're bringing in data 24/7 and the possibilities are endless. See what's next with us at Nielsen: careers.nielsen.com
Job Type: Regular
Primary Location: London,London
Cette offre concerne l'entreprise NIELSEN GAME. En cliquant sur le bouton "postuler", vous serez redirigé vers le site web du recruteur, et pourrez candidater directement par le biais de sa propre interface de recrutement.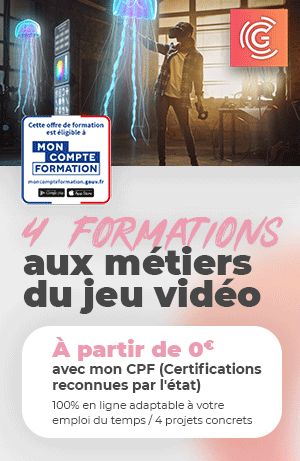 Date of initial publication: 2019-08-23
---