Managing Director H/F
Full time
PARIS, 75000
111 days ago
---
This ad is disabled, so it is no longer possible to apply.
Overview
Description de l'entreprise :

Ubisoft's 21, 000 team members, working across more than 40 locations around the world, are bound by a common mission to enrich players' lives with original and memorable gaming experiences. Their dedication and talent have brought to life many acclaimed franchises such as Assassin's Creed, Far Cry, Watch Dogs, Just Dance, Rainbow Six, and many more to come. Ubisoft is an equal opportunity employer than believes diverse backgrounds and perspectives are key to creating worlds where both players and teams can thrive and express themselves. If you are excited about solving game-changing challenges, cutting edge technologies and pushing the boundaries of entertainment, we invite you to join our journey and help us create the unknown.

Description du poste :

Ubisoft Paris studio, incorporating Owlient & Ubisoft Paris Mobile, brings together over 1000 team members working on major brands across both HD console and mobile games. Working on many emblematic Ubisoft brands such as Just Dance, Tom Clancy's Ghost Recon, Mario & Rabbids, and Beyond Good & Evil 2, we are looking for a Managing Director to lead the studio.

Reporting directly to the SVP Studio Operations at our head office, the Managing Director of our Paris studio is responsible for ensuring the definition, execution, and success of the studios strategic plan. In collaboration with the management team and global counterparts, the Managing Director participates in the development of Ubisoft's vision and strategic orientations.

As an exemplary leader, the Managing Director supervises the studio to ensure their success and offers all their teams a healthy and inclusive environment where everyone can achieve their full potential.

In collaboration with the studio's local management team, the Managing Director (MD) oversees all activities related to the management of the studio including production, human resources, finance, and communications strategy.

Core responsibilities include :
- Building a strategic plan to ensure the long-term development and evolution of the studio.
- Defining and sharing an inspiring vision for the studio and engaging everyone around IT.
- Shipping the video games the studio has received a development mandate for within the strategic plan defined by the top management.
- Guaranteeing the shipping of games and their quality, timing, and profitability as planned with top management.
- Fostering and promoting a work environment in accordance with the values of the Group with respect to diversity, respect, integration, and ethics; and where teams' values are always upheld and respected.
- Establishing and monitoring management indicators to measure the strategic plan's deployment.
- Collaborating closely with all partner studios associated with the projects and HQ, making sure the Ubisoft group strategic priorities are tackled locally.
- Efficiently building, retaining, and nurturing teams that continually grow and improve to contribute to Ubisoft's success and growth.
- Empowering and engaging the studio management team to continue the unique studio culture and innovative spirit of the team.



Profile (s) searched for
Qualifications :

The Individual :
- Is a visionary, able to think big-picture, carry a strategic vision and understand the short-term detail.
- Has extensive experience managing large teams, projects, and budgets within a world-class business environment.
- Is familiar with the video games industry or the tech/creative industry.
- Is a positive leader who believes in the power of diversity - authentic, honest, and know how to create a climate of trust.
- Has excellent communication skills to convince and influence in a constructive manner.
- Has the ability to make courageous decisions and communicate them clearly.
- Is fluent in English.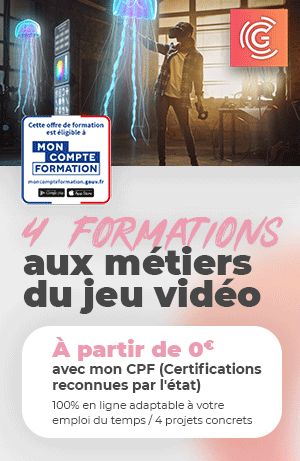 Date of initial publication: 2022-06-09
---