Leaders de Sections Communautaires
Volunteering
1135 days ago
---
This ad is disabled, so it is no longer possible to apply.
Overview
Créée en Janvier 2018 par Rémi "Guti" GUTIERREZ et Thibaut "TPK" LORIN, Esport France Concept est une structure eSport qui a pour rôle de promouvoir, encadrer et accompagner des équipes (à majorité françaises au sein d'une line up) afin de leur faire gagner un maximum de tournois nationaux et internationaux.
Etant une structure naissante, eSport France Concept est à la recherche de Leaders Communautaires afin d'animer et gérer des sections de jeux sur le vocal (League of Legends, Counter Strike, Fornite, ...).
Il aura en outre la possibilité de proposer et d'être à la tête d'événements liés au(x) jeu(x) qu'il devra "stimuler".
Votre réel rôle sera de promouvoir une communication "ingame" afin d'attirer du monde et de faire connaître au maximum de joueurs la structure eSport France Concept afin que le bouche-à-oreille suive naturellement. Et enfin, les fidéliser !
Profile (s) searched for
- Sympatique et avenant
- Présent régulièrement
- Créer et entretenir sa communauté
- Proposer des idées pour faire vivre sa communauté
Further informations
La structure eSport France Concept ne vous abandonnera jamais et aidera toujours ses équipes dans le besoin !
Pour toutes informations complémentaires et/ou pour postuler merci de nous joindre par facebook (https://www.facebook.com/EsportFranceConcept/) ou par teamspeak (efc.verygames.net) ou par mail (contact@esportfranceconcept.com).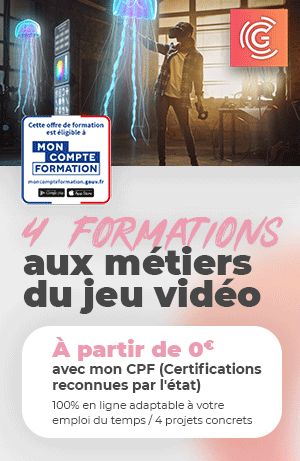 Date of initial publication: 2018-02-06
---