---
This ad is disabled, so it is no longer possible to apply.
Overview
Piepacker is a social and low tech-friendly cloud gaming platform. It was designed it to be accessible to everyone: available directly from a web browser, it does not require a high-speed internet connection to provide a seamless multiplayer game experience. Piepacker is all about bringing people together through games, with a touch of childhood playfulness and creativity.
We are led by an experienced team of ex Facebook, Google, Twitter, Amazon, Docker, EA, King and other top tech companies. Piepacker is a YCombinator company and backed by top VC firms and LEGO Ventures.
We're at the stage where we're scaling our Studio team as one of our key teams. We want to develop games that are adapted to our platform and will make it all the more enjoyable.
This is an incredible opportunity to join a booming company in its growth phase. Driven by a strong inclusive culture, we welcome self starting, fast learning, talented people wishing to start and manage unique, and challenging projects where collaboration (internal and external) is everything.
We are looking for a very senior, highly motivated, collaboration-oriented, Lead Pixel 2D Artist to join our game development studio and work on a new and groundbreaking game.
What you will be doing:
As a Lead Pixel 2D Artist, you will mentor/develop a small team of artists, shape the future of the art team, and also work very hands-on during the whole game development process.
As part of the development team you will enjoy a creative, challenging and collaborative environment where your ideas will be every bit as valued as your art expertise.
You'll have the challenge of setting the overall art direction and vision for a new and groundbreaking game, and ultimately for the whole game development studio.
You will directly manage, mentor and develop a small team of artists, and make sure the art team is optimally staffed to tackle current and future challenges.
You will be very hands-on during the development and will deliver yourself high quality visual design of original 2D games (character concepts, environments and backgrounds). You will also taking charge of the UI design.
Profile (s) searched for
What are looking for:
Strong leadership skills and experience managing and developing small team(s) of artists.
Experience in 2D pixel art (art execution and direction).
Knowledge of technical constraints and assets optimisation.
Great understanding of how to produce appealing pixel art in style within the available time frame and resources.
Good knowledge of 2D editing tools, like Aseprite and photoshop, to be able to deliver any kind of good quality 2D assets
2D Animation skills.
Excellent understanding of lighting and shading pixel art techniques.
Good knowledge of video games, ideally retro games.
Further informations
Benefits:
Unlimited vacations (minimum 5 weeks)
Monthly well-being allowance (mental help, sport, massage, etc.)
Home office allowance
Fully remote & Flexible working hours
Equal pay policy
Equal maternity and paternity leave (18 weeks)
Maternity/Paternity grant of 3K euros (in Europe)
Stock option plan
Health insurance compensation a one-to-one basis, depending on geographical location & company's policy.
Extra benefits depending on the geographical location.
Starting date: As soon as possible
Location:Full remote. The candidate must be within +/- 1hour of CET time zone.
We are still very happy you applied and we do wish you good luck.
Looking forward to (hopefully) meeting you and chatting about games :) !

Why Piepacker?
At the heart of Piepacker's mission is the creation of a new way to share games with friends and family: a free online place for gamers to play and hangout together, with video cameras, bringing back the golden era of multiplayer couch gaming. In a world of constraining internet connections and paid services, we think differently: we are building a free, "low-tech" friendly platform for everyone to jump in, directly from their browser. Our platform is social by design and packed with fun games curated by our community. We want to create new virtual social spaces that fundamentally diverge from today's typical social networks, focusing a lot less on appearance and a lot more on experience. We are building a social gaming platform for all gamers who enjoy playing together.
Our startup has been growing very quickly since the end of 2020, attracting more than 40 gaming talents from developers and social media experts to designers. In June 2021, we introduced our cloud gaming beta platform featuring 80+ licensed games, including titles from industry-renowned publishers such as Codemasters, Interplay, Team 17, and Data East. Discovered and supported by Y Combinator (Twitch, Reddit, Stripe, etc), our board of advisors include former SEGA CEO Kenji Matsubara, Zynga co-founders Justin Waldron and Tom Bollich, Crunchyroll's Kun Gao, and Humble Bundle's Jeffrey Rosen.
With almost half a million users who have joined us so far, our teams are prepping for our next chapter and are on the lookout for talented and motivated folks who share our passion for gaming and want to make a real impact while embracing a true startup spirit (autonomy, transparency, user centric).
Piepacker is an equal opportunity employer and we proudly value and promote diversity in our team. We do not discriminate on the basis of ethnicity, religion, color, national origin, gender, sexual orientation, age, marital status, World of Warcraft faction or disability status.
More info here on our mission, culture and team!
https://piepacker.medium.com/join-our-team-edee635107c1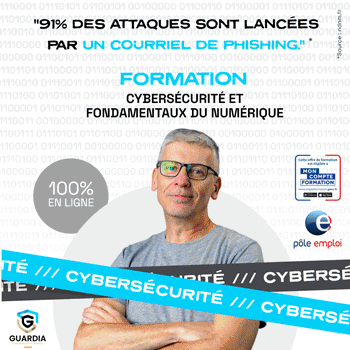 Date of initial publication: 2022-01-05
---