Lead Game Designer
Full time
Paris, Île-de-France
292 days ago
---
This ad is disabled, so it is no longer possible to apply.
Overview
Job Description


The Paris Studio is our new Gameloft Paris team dedicated to creating innovative cross-platform high-end games!
We are currently working on a brand new title set in a casual and fun PVP environment.
This project is in line with the vision and quality of work of Speedstorm, a project that is currently in production in our Barcelona Studio (to be released on PC& Console).
Your mission: Our Paris studio is looking for a Lead Game Designer able to guide our studio's creative talent and leverage their full potential with each game we develop.

What you'll do on a daily basis:
Design and support core gameplay systems (game modes, multiplayer tournaments structures, AI systems?)
Ensure their balance with the other gameplay mechanics and meta-game features.
Develop core gameplay systems using clear benchmarking, documentation and analyzing abilities.
Take active part in the analysis of game metrics in order to detect improvement points and come to actionable conclusions that can be translated into design solutions.
Onboard and
Profile (s) searched for
Qualifications
Strong knowledge of Game Design basic rules (gameplay, learning curve, directing, difficulty balancing, pacing, reward, accessibility…)
Strong knowledge of System Design (input/outputs, parameters/rules/content, sub-system vs gameplay, evolving systems, interactions…)
Able to convey ideas and to clearly formalize complex concepts and ideas.
Able to illustrate and/or prototype your ideas visually using standard industry production tools (Photoshop, Flash, Sketch-up, 3D Studio Max, Unity, Blitz, etc.).
Experience working on AAA production
Knowledge of cross-platform market and F2P
Knowledge of main KPIs of the video game industry.
Passion, motivation and ability to communicate as part of the project development team.
Open to listen to feedback from other people and constantly critique your work to achieve the best possible quality.
Extras:
Good general knowledge (history, literature, science, entertainment)
Knowledge of programming languages (object-oriented and natural language programming).
Design / Composition: Able to draw sketches and digitally create images or videos
Further informations
Why Join Gameloft Paris Studio?
You want to be part of the creation of a new Studio and make a mark on the F2P industry
You are looking for an exceptional experience as part of a company that is in a constant state of growth
You want to be part of a global company and meet talented and friendly people from all backgrounds and from around the world
Or you are just looking for a wonderful working environment!
What can we offer?
Cool offices located right in the heart of Paris
Flexible working time
Lunch voucher
Competitive health insurance
& more to come!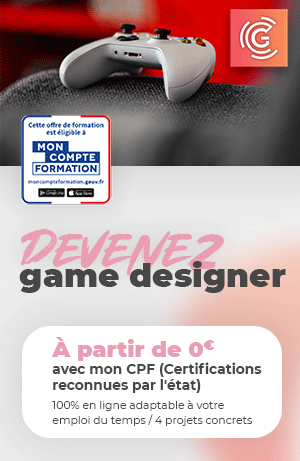 Date of initial publication: 2022-04-20
---