---
This ad is disabled, so it is no longer possible to apply.
Overview
À la tête du département Sales et sous la responsabilité du Président Directeur Général, vous serez en charge du Business Development et de l'acquisition de nouveaux clients. Nous cherchons une personne ambitieuse et motivée pour remplir ces missions :
- Analyser et mettre en place un plan d'actions stratégique
- Prospecter et fidéliser un portefeuille de clients grands comptes
- Développer de nouveaux partenariats
- Participer à la gestion des appels d'offres
- Représenter l'entreprise lors de salons et événement à l'échelle nationale et internationale
- Interagir avec les acteurs clés du marché
- Actualiser et optimiser nos offres et services
- Manager et encadrer l'équipe commerciale
- Accompagner la force de vente
- Contribuer à la stratégie de la société dans la définition de nouvelles offres commerciales
Profile (s) searched for
- Expérience : +5 ans minimum dans la vente de services B2B et l'encadrement d'équipe.
- Vous maîtrisez les techniques de ventes et vous aimez conquérir de nouveaux clients et partenaires. Vous êtes ambitieux et avez un véritable goût du challenge.
- Vous êtes capable de manager une équipe afin de la mobiliser vers une réussite collective.
- Vous êtes force de proposition, adaptable, rigoureux, et êtes un véritable moteur pour l'entreprise. Vous faîtes preuve de diplomatie, créativité, et de curiosité en réalisant de la veille concurrentielle.
Further informations
Poste à pourvoir dès que possible.
Candidature a envoyer à recrutement@gamersorigin.com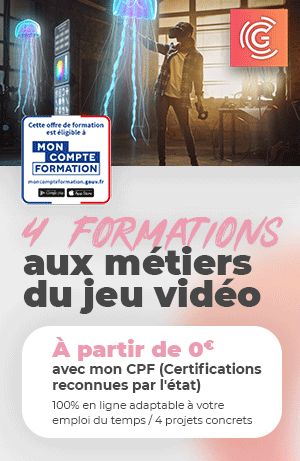 Date of initial publication: 2017-05-31
---
These ads may interest you!