Graphiste textile pour produits dérivés Fortnite
Internship
Angers - Maine-et-Loire, France
1029 days ago
---
This ad is disabled, so it is no longer possible to apply.
Period
Of July 2, 2018 to October 2, 2018
Overview
Dans ma perspective d'évolution, j'ai besoin de développer ma boutique de produits dérivés Fortnite : https://www.fortnitefrance.eu
Pour ça j'ai besoin d'une personne qui puisse :
- Proposer des idées de dessins pour la boutique
- Connaître Fortnite de préférence
- Créer des dessins en rapport avec le jeu, avec votre style, votre coup de pinceau, vous pouvez créer ce que vous voulez tant que vous restez dans le thème, vous pourrez vous lâcher et laisser libre cours à votre imagination et faire parler votre talent.
Profile (s) searched for
J'ai besoin d'un(e) graphiste qui connaisse bien le jeu Fortnite de préférence et qui pourrait travailler à distance.
- Vous devrez bien évidemment être très à l'aise sur Illustrator et autres logiciels de PAO.
- Être créatif(ve)
- Avoir dèjà joué à Fortnite au moins une fois
C'est un stage sur une période modulable à votre convenance.
Vous pourrez être rémunéré(e) en fonction des ventes (comission sur chaque produit vendu)
Further informations
Vous pourrez m'envoyer votre candidature en passant par gaming-jobs :
Vous pourrez m'envoyer :
- Un CV
- Une lettre de motivation
- Un aperçu de vos créations
Merci et à bientôt :)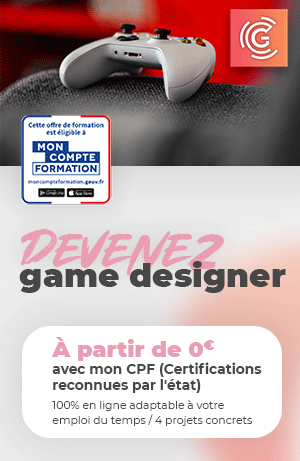 Date of initial publication: 2018-07-02
---