Period
Of January 24, 2022 to July 24, 2022
Overview
AIESEC LYON recherche des candidats d'Auvergne Rhône Alpes pour son client FUNIKA HOLDING pour une opportunité de stage en Turquie pour occuper le poste de Game artiste. L'opportunité commence le 24 janvier, donc nous attendons vite ton CV (en anglais) !
Hâte de vous lire !
Voici la description de l'opportunité:
Name of the company: FUNIKA HOLDING
We are a mobile game studio based in Denizli, Turkey. With a team consisting of passionate and creative minds, our aim is to create hyper casual mobile games that can be enjoyed by anyone!
As game artist, we are looking for participants who follow the latest trends in the world and have a passion for mobile gaming. The applicant must have knowledge of Blender, Maya 3dsMax Unity 3D
Working hours
Monday to Friday, 09:00am - 5:00pm
Responsibilities
Experienced in a game design
Knowledge of 3D modeling tools (Blender, Maya, 3dsMax, Unity 3D)
Experienced in UI assets and layouts
Knowledge of indoor/outdoor lighting
Knowledge of Animation
2000 euros/month
Food, transportation, a computer and accommodation will be provided.

Profil(s) recherché(s)
Game artiste expérimenté sachant communiqué en anglais et prêt à se rendre à l'étranger.
Savoir manier le plus de logiciels possibles comme ceux ci-dessous:
3D Max (Required)
C++
Logiciel MAC
Logiciel PC (Required)
Utilisation d'internet (Required)
C# (Required)



Profile (s) searched for
Le mieux serait d'avoir des candidats d'Auvergne-Rhône-Alpes. Mais nous acceptons les candidats de toute la France si nous ne trouvons pas un candidat idéal.
Further informations
Contactez Aiesecinlyon sur Instagram si vous avez des questions !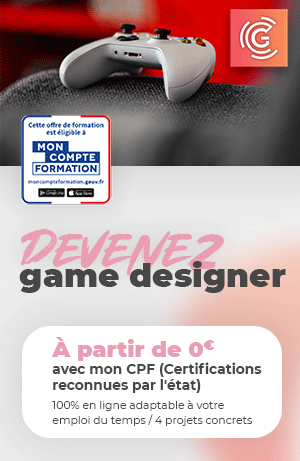 Date of initial publication: 2022-01-06
---