Data Analyst Marketing Analytics M - Nb - W H/F
Full time
PARIS, 75000 - Paris
177 days ago
---
This ad is disabled, so it is no longer possible to apply.
Overview

Description de l'entreprise :

Ubisoft's 19, 000 team members, working across more than 40 locations around the world, are bound by a common mission to enrich players' lives with original and memorable gaming experiences. Their dedication and talent has brought to life many acclaimed franchises such as Assassin's Creed, Far Cry, Watch Dogs, Just Dance, Rainbow Six, and many more to come. Ubisoft is an equal opportunity employer that believes diverse backgrounds and perspectives are key to creating worlds where both players and teams can thrive and express themselves. If you are excited about solving game changing challenges, cutting edge technologies and pushing the boundaries of entertainment, we invite you to join our journey and help us Create the unknown.

Description du poste :

The Data Analyst, Marketing Analytics, will BE responsible for gathering, structuring and analyzing data to derive compelling insights that drive the optimization of our online marketing initiatives. This includes the design and management of data collection and analytics solutions, analysis of the performance of marketing initiatives and their effect on engagement, conversion and retention.

Who we are

Marketing Analytics team works with the business stakeholders such as CRM, Paid Media, AAA brand, Live brand and F2P teams located worldwide. Our goal is to BE excellent thought partners to our stakeholders and drive data driven decision making via highly impactful analytics projects.

Responsibilities
- Translate the business questions and challenges from the stakeholders into Analytics projects.
- Collaborate closely with the stakeholder teams; Understand the brand and marketing objectives and the major initiatives; Identify the key success metrics that help evaluate the performance towards the objectives; Establish a benchmarking methodology and set targets for the key metrics identified.
- Identify successes and key learnings from the current pulse point to inform the pre-launch / post launch analysis/wrap up and help influence planning of future pulse points.
- Collaborate with WW Analytics teams to establish best practices and identify synergies and support global efforts.
- Work with the Enterprise Data team to create the ETL pipelines into the Enterprise Data Warehouse.
- Integrate raw data from multiple data sources.
- Create, manage and distribute data and insights utilizing analytics tools (SQL, Tableau, Python, R, Excel, PowerPoint).
- Write complex SQL queries to extract data from SQL Server/Teradata/Snowflake environments which will serve as underpinnings of ad-hoc and recurring analyses.
- Construct dashboards as a self-service tool, to support analytics and deep dive projects.



Profile (s) searched for
Qualifications :

The ideal candidate has :
- Atechnical or quantitativebackground inMathematics, Economics, Statistics, Computer ScienceorEngineeringwith a professional exposure tomarketing/business/customeranalytics.
- Proven track record working withSQLand Excel.
- Proven track record workingwith Python, Ror comparable statistical modeling tools.
- Proven track record working with Tableau / Datorama.
- Proven analytical skills; ability to analyze raw data, draw conclusions, and develop actionable recommendations.
- Strong quantitative skills, and experience utilizing scientific analytic methods, qualitative methods, and quantitative analysis techniques, as well as predictive modeling.
- Demonstrated success presenting complex qualitative and quantitative research data in a clear and compelling manner.
- Excellent organizational, communication and interpersonal skills.
- Strong knowledge of digital marketingandgaming industry.
- (A plus)knowledge of or experience usingor doing anyof the following :- Multi-channel attribution analyses.
- Marketing Mix Modeling.
- Databasemanagement.
- Digital marketing platforms -Salesforce, DV360, DCM, YouTube AdWords, etc.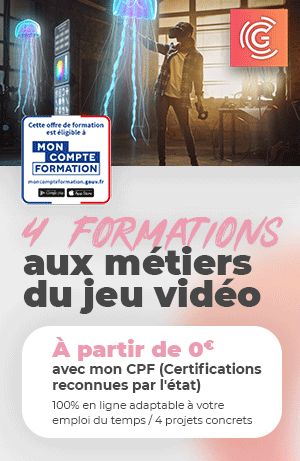 Date of initial publication: 2022-07-21
---
These ads may interest you!