---
This ad is disabled, so it is no longer possible to apply.
Overview
La HsD est une communauté existante depuis 2010 qui a décidé de se lancer dans l'eSport en 2014 en passant association sous loi 1901.
Après avoir évolué sur les différents opus de la série Call of Duty, la structure a décidé de s'étendre sur d'autres jeux, tels que Fifa, League of Legends, Counter-Strike : Global Offensive, Rainbow six Siege ainsi que Hearthstone.
Nous sommes actuellement 160 membres bénévole, toutes plateformes confondues. Nous recherchons des joueurs sérieux, matures et fidèles dans leurs engagements, des joueurs et du staff voulant progresser et avancer dans le monde de l'eSport.

Nous sommes à ce jour à la recherche d'un Community Manager.
Les missions :

- Une bonne maîtrise de la langue française.
- Aimer les contacts et les relations avec la communauté.
- Promotion de nos partenaires et sponsors
- Connaissance et maîtrise des différents réseaux sociaux.
- Suivre l'activité des jeux où nous sommes présent.
- Être motivé et sérieux mais surtout passionné.
- Création de contenu de l'association (nos tournois, nos événements, résultats, stream, etc.)


Profile (s) searched for
Nous ne demandons pas d'expérience particulière, la motivation et le sérieux étant pour nous des preuves suffisantes d'investissement.
Compétences Requises :
- Avoir bonne maitrise de la langue francaise.
- Être autonome, mais savoir travailler en équipe.
- Etre passionné par les jeux vidéo.
- Pouvoir proposer du contenu.
Further informations
Site Web : www.HonneurSectionDark.fr

Facebook : www.facebook.com/Honneur.Section.Dark
Twitter : twitter.com/Team_HsD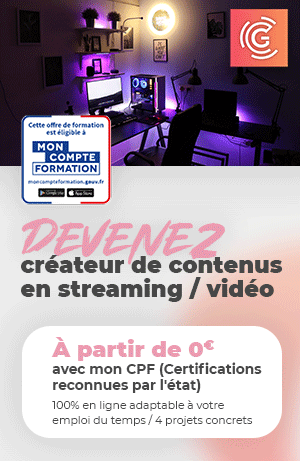 Date of initial publication: 2018-05-31
---