---
This ad is disabled, so it is no longer possible to apply.
Overview
We are looking for an experienced Community Manager to create, grow and lead the social media presence of our games, enjoyed by millions of players worldwide. As a Community Manager, you will have a unique opportunity to have a high impact on the game by growing the community, organising events for the fans and being the conduit that channels player feedback directly to the game developers. You will be the voice of the player, guiding development with feedback and suggestions from our players.
Your responsibilities as Community Manager will be:

- Establish and develop a strategy aligned with Marketing & Product Owners
- Represent our games across all social media channels
- Manage and produce entertaining and engaging content for multiple social media channels (e.g. Facebook, YouTube, Twitter, Instagram, Forums etc)
- Interact with the fans to obtain their feedback and to enhance their engagement with the game
- Build close relationships between Social Point and top influencers (fans forums, unofficial FB pages etc), elite fans, and users so we can maintain a positive community reputation, get relevant feedback and convey our messages to all available channels
- Create engagement opportunities at in-person and online events
- Provide regular and actionable feedback to game teams on the community's sentiment, concerns and suggestions for game improvement
- Track and analyse player conversations and trends for unique engagement or content opportunities
- Work with the game team to create and maintain a VIP community to ensure regular feedback from this important user group
- Stay up-to-date with developments in Social Media and make recommendations on new community management tactics
- Analyse, report and present regularly on the community KPIs as well as your strategy and plans for enhancing and engaging the Community to the wider game teams
Moreover you will:
- Communicate well internally and externally - the role of community manager is highly visible and a crucial communications role that links our games teams directly with our player communities
- Prioritise - help the Game Teams to understand the most important feature or issue that the players are looking for that they should implement in the next version
- Make and maintain meaningful relationships with players from around the world - it will be your responsibility to build close relationships with top influencers, fans and users from around the world.
Profile (s) searched for
This is you:
- Proven ability to grow an online community. You must have experience creating and growing an online community in the past, and will be able to point to specific experiences where you have improved your product using feedback from customers.
- Understanding of the free to play environment
- Analytical and investigative skills to get to the bottom of customer comments, and to be able to follow up appropriately and prioritise request for the team
- Rigorous and detail oriented
- Proven creative skills for coming up with new ideas for engaging with the community
- Problem solver, practical, proactive and smart
- Good communication skills
- And of course, you are a gamer. Games are your first and your last thought everyday.
You also have:
- 2 years+ of Community Management experience in a gaming company
- Native/High competency in written and spoken English
- Fluency in other languages is a plus
Further informations
As a SocialPointer you will enjoy...
You will count on all the resources you need for your work: the newest and most powerful devices & equipment and even a Spotify Premium account.
People development is key for us: Here you will have professional growth opportunities you have always dreamed of, supported by a performance review process, internal mobility and amazing training budgets.
We also care about our SocialPointers health, so we offer them a healthy Monday breakfast and a delicious daily lunch menu. Want to stay in shape? We have a brand new gym and football and basketball teams. Our physiotherapist can always help with your muscular problems!
Get to know your colleagues better in our monthly events! You can pay a visit our hairdresser to get ready ;)
If you are new in the city, you can join our Newbies Club! We offer weekend activities once a month, Spanish lessons and help with all your boring paperwork ;)
The list of advantages goes on and on. Join us to find out!
Do you want to level up? Press start.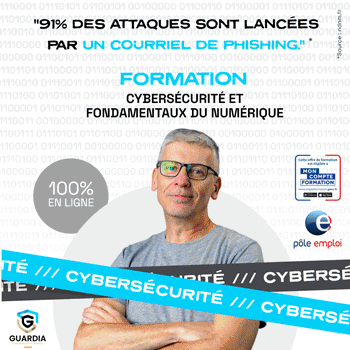 Date of initial publication: 2019-07-18
---