coach esport super smash bros ultimate en bénévolat
Volunteering
Seine-et-Marne, France
14 days ago
---
This ad is disabled, so it is no longer possible to apply.
Overview
L'association Soul Of Gamer recherche un(e) coach Super Smash Bros Ultimate en bénévolat.
Nous encourageons et renforçons la mixité auprès d'un public compétiteur, challenger et amateur. Vous compterez parmi les premiers(e)s dans la construction d'une team SSBU compétitive dans notre communauté.
Notre objectif : Accompagner une équipe de smasheur mixte dont vous aurez la charge en tant que coach esport.
Celui (ou celle)-ci aura pour missions & tâches en coopération avec les responsables déjà présent de :
- Participer au recrutement.
- Encadrer l'équipe.
- Faire preuve de savoir-être et savoir-faire.
- Encourager son équipe en charge vers la performance.
- Gérer les plannings des tournois, compétitions et inscriptions online/offline de l'équipe.
- Effectuer continuellement une veille des organisations, fédérations, ligues afin de se tenir informer des évolutions et potentielles nouvelles démarches d'inscriptions / MAJ.
- Gestion des conflits. Respect des membres de l'équipe et du staff.
Profile (s) searched for
Profil recherché :
- Connaitre tous les personnages de SSBU
- Être motivé(e) et disponible.
- Être intéressé(e) par la gestion d'une équipe
- Être prêt(e) à faire vivre et développer une communauté.
Further informations
Etre prêt à se déplacer avec les joueurs sur les différents tournois de la communauté SSBU (notamment en IDF ou selon la région).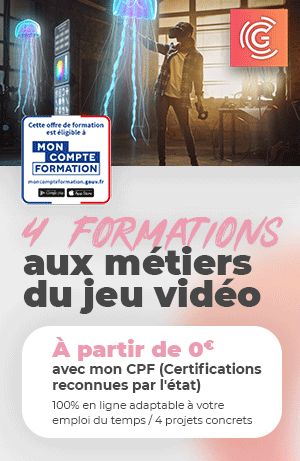 Date of initial publication: 2022-05-16
---
These ads may interest you!