---
This ad is disabled, so it is no longer possible to apply.
Overview
PLAYSTUDIOS is a developer of engaging casual games for the world's largest social and mobile platforms and was founded by a team of experienced gaming and technology entrepreneurs. Our first free-to-play application, myVEGAS, combines the best elements of popular social games with established gambling mechanics. Players enjoy an ever-growing collection of slot and table games and the opportunity to earn an unprecedented selection of valuable, real-world rewards.
As we expand our portfolio of free-to-play apps, we're looking for experienced and ambitious VFX ARTISTS to create captivating real-time effects that delight our players, and reward their deeper engagement, while clearly communicating in-game information. In collaboration with the Creative Team, you will design effects for our casual games, social casino games, metagame promotions, and live operations features, with opportunities to design effects schema for entire new apps.
Missions
o Create captivating and highly performant visual effects for Mobile games using Photoshop, Maya, and in-game FX systems including Unity, Timeline Effects and other tools
o Follow direction on executing consistent in-engine VFX using concept and production designs
o Collaborate and communicate with the VFX team, and Art Director(s) for the development and enhancement of game concepts by creating beautiful visual effects
o Self-motivating individual with excellent interpersonal skills
o Great organizational skills and a good eye for detail
o File size and performance issues, and optimizing assets for file size and performance considerations
o Contribute to and drive R&D with Engineers, Technical Artists and CG colleagues to maximize PLAYSTUDIOS' technology potential, including exploring, testing and making recommendations for new production tools, pipelines and best-practices
Profile (s) searched for
Skills:
o 1+ years experience creating visual effects in Mobile games using Adobe Creative Suite, Maya, 3DS Max, After-Effects, and in-game FX systems including Unity, Timeline Effects and other tools and in-game FX systems
o A solid grasp of the principles of motion, anticipation, dynamics, follow-through, lighting, and other facets of animation, and previous work with real time 3d particle system (Unity preferred), physics, ribbons, shaders, solid knowledge of rendering engines
o Solid game design awareness and an exceptional game design collaborator
o You will have a well-organized portfolio that shows a compelling visual style, polished technical implementation and an understanding of the casual game space and narrow bandwidth environments
o A self-starter with high level of initiative, you're proactive in finding creative and effective solutions to day-to-day problems and resolving conflicts
o As a social game enthusiast, you're passionate about visual effects and driven to apply your encyclopedic knowledge of effects and the tools that create them to draw our players into a net of rewarding and exhilarating eye-candy, and help guide them through each on-screen puzzle
Further informations
Advantages working with Playstudios:
fully remote
easy to manage your working hours as long as you can keep a good overlap
Paid national days off + vacations
work with a high level team on well known brands !
Please, come to the interview with your monthly/yearly rate expectation !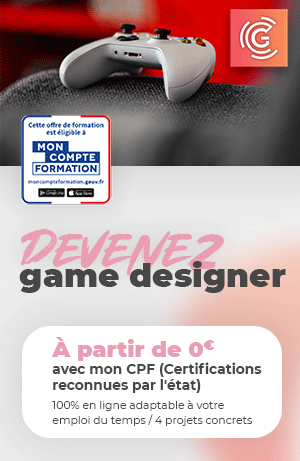 Date of initial publication: 2022-04-24
---