Senior Blockchain Game Developer - Unity
Full time
Paris, 75001
182 days ago
---
This ad is disabled, so it is no longer possible to apply.
Overview
Voodoo is a tech company that creates mobile games and apps. With 6 billion downloads and over 300 million monthly active users, Voodoo is the #2 mobile publisher worldwide in terms of downloads after Google.
The company is one of the most impressive examples of hypergrowth in the ecosystem, having raised over $1B and backed by Goldman Sachs, Tencent, and GBL. Deciding to expand its portfolio of products further, Voodoo has more recently announced that it will invest $200M in blockchain gaming studios, to lead the transformation of mobile gaming.Voodoo is now a team of over 700 employees worldwide, we're looking for talented individuals from across the globe to come and entertain the world with us.

Team
Our blockchain team supports promising studios in building great blockchain games for a worldwide audience of mobile users. The blockchain gaming market is thriving. By joining this team you will help us disrupt the market by creating a new segment of fun, mobile blockchain games.The team is multi-disciplinary and gathers expertise in Product, Tech and M&A. Together, they work as an entrepreneurial squad, looking to build the next hit in the mobile space.
Role
We have reached the top spot in ultra-casual mobile gaming, now we aim to innovate and do the same with an emerging game genre: Blockchain mobile games.To succeed in this role, you will need to have a good understanding of the mobile game market and the current Blockchain gaming landscape. You will develop fun and highly scalable Blockchain mobile games, played by millions of people. You will be part of a small and high-performing team and will have the opportunity to grow your skills while delivering a totally new gaming experience for our users.Profile
Benefits: competitive salary, lunch vouchers, healthcare, child day care, wellness activities, unlimited vacation policy, remote days.
Profile (s) searched for
A creative and hacker mindset
At least 3 years of professional experience on Unity or other game engines
You have a good sense of gameplay experience and special attention to details
You are familiar with optimization issues
Track record with successful mobile games
Professional game development experience
Past projects portfolio using Blockchain technologies is a strong plus
Speak and write English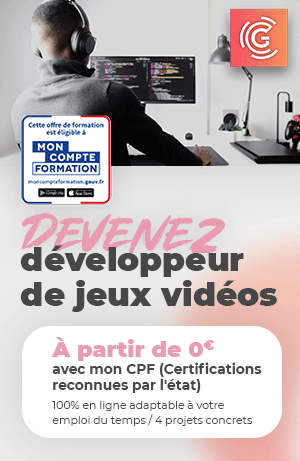 Date of initial publication: 2022-05-30
---