Secrétaire / Responsable administratif
Volunteering
Lyon - Rhône, France
2 days ago
Overview
L'association Gones' Entertainment Kulture recherche un(e) secrétaire / responsable administratif bénévole !
G'EK Event est une association à but non lucratif, organisant des événements autour de la pop culture.
Nous avons organisé entre autres l'unique concert en France pour les 30 ans de Final Fantasy en 2017, un ciné-concert Disney "Tale As Old As Time" en 2018, la première projection dans un UGC de Kingsglaive: Final Fantasy XV devant 400 fans, mais aussi récemment, Melodies of Alexandria, un concert intimiste sur le thème de Final Fantasy IX.
Dans le but de combler un poste vacant au sein du bureau, nous recherchons un(e) secrétaire. Le secrétariat est chargé de veiller au bon fonctionnement administratif et juridique de l'association. Le ou la secrétaire fait partie intégrante du conseil d'administration, et à donc un droit de regard sur les décisions prises en son sein.
Vous rejoindrez une équipe de bénévoles passionnés et sérieux, ayant pour objectif de promouvoir la pop culture dans la région lyonnaise aux travers d'événements inédits !
Missions principales :
Pilotage de la gestion administrative
Gestion de la base documentaire
Rédaction des PV & CR de réunions
Gestion des réunions et de l'agenda de l'association
Profile (s) searched for
18 ans minimum
Avoir une affinité avec la culture Geek
Avoir une bonne maîtrise de la langue française
Être rigoureux, organisé et à l'écoute
Aisance rédactionnelle
Avoir envie de s'impliquer dans le milieu associatif événementiel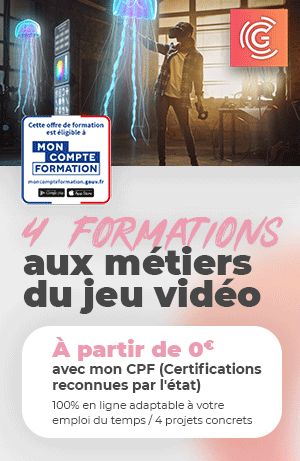 Date of initial publication: 2022-07-10
---
These ads may interest you!