Esports Analyst Internship pour Newzoo
Internship
Amsterdam - Hollande-Septentrionale, Pays-Bas
1011 days ago
---
This ad is disabled, so it is no longer possible to apply.
Period
from the June 1, 2019
Overview
Recently, professional competitive gaming—or esports—has seen tremendous growth as an industry. Esports has flourished from a grassroots community activity into an industry that boasts stadium-filling events, massive media rights deals, and increasingly high levels of viewership worldwide. As our Esports Analyst Intern, you will assist Newzoo's team of market experts and data analysts in developing insights into this exciting industry. You will ensure the team is up to date on all developments within esports—you never miss any new sponsorship deal, investment, tournament, or Reddit scandal. You will proactively provide your expertise on the market and work alongside Newzoo's research team to analyze the ins and outs of the industry, solidifying Newzoo's position as the thought leader on the topic.
For this internship, you will be required to work at our Amsterdam office at least 2.5 days (20 hours) per week. The internship must be combined with a research or personal development project while you are enrolled in a Dutch educational institution.
Profile (s) searched for
Your Responsibilities
- Keeping track of all developments in the esports industry;
- Managing Newzoo's esports event database;
- Assisting in the development of reports, marketing materials, and presentations;
- Providing your expertise to help with client or partner challenges;
- Manage your research or development assignment;
Your Profile
- Bachelor or Master student completing a study in Economics, Business Administration, Market Research, or something similar;
- Enrolled in a Dutch educational institution;
- Passion for games and deep understanding of the games and esports industry;
- Frequent follower/viewer of esports news and events;
- Strong analytical skills;
- A critical, independent thinker who doesn't take everything at face value;
- Ability to work independently;
- An intellectually curious and creative problem solver;
- Strong PowerPoint and Excel skills;
- Available to work in Amsterdam for at least 2.5 days per week, preferably fulltime;
Further informations
Our Offer
- A flexible and exciting workplace overlooking Amsterdam's harbor;
- An internship with a very international outlook in a dynamic, ever-changing, and fun industry;
- Includes lunch and an internship compensation;
- Plenty of room to develop yourself and shape your future career;
- Become part of a fast-growing, ambitious, young, and energetic team.

Location : Amsterdam
Level : Bachelor Or Master
Hours : At least 20 hours per week, preferably fulltime
Experience : No Prior Experience Necessary
Start : Immediate
Language : Native Dutch or English
Cette offre concerne l'entreprise NEWZOO. En cliquant sur le bouton "postuler", vous serez redirigé vers le site web du recruteur, et pourrez candidater directement par le biais de sa propre interface de recrutement.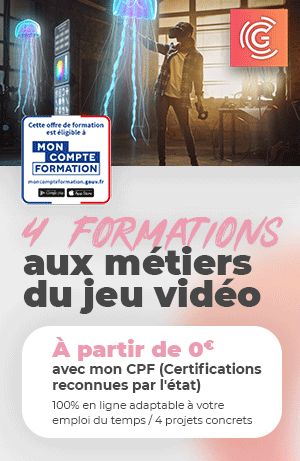 Date of initial publication: 2018-09-07
---