Character Artist - (M/F)
Full time
Bordeaux - Gironde, France
881 days ago
---
This ad is disabled, so it is no longer possible to apply.
Overview
Company Description
Opened in September 2017, Ubisoft Bordeaux is a French AAA Studio responsible for games such as Ghost Recon, Just Dance, Beyond Good & Evil, Steep and the Rabbids. Ubisoft Bordeaux already has more than 200 employees and works with the studios of Annecy, Montpellier and Paris.
In one of the most beautiful regions of France, less than an hour from the ocean and in the heart of the vineyards, the Ubisoft Bordeaux Studio is the ideal place to combine a demanding, creative and international work environment while enjoying an exceptional set of life.
In collaboration with Ubisoft Paris Mobile, Ubisoft Bordeaux is proud to participate in the development of a mobile game adapted from one of our biggest international AAA brands! Are you dreaming of taking part in this new challenge? We are currently looking for a Character Artist (M/F): discover the missions below and join our mobile teams!
Job Description
Within the studio, you will be part of a mobile AAA project, working under the direct responsibility of the Lead Art and interacting closely with the Producer and the Artistic Director.
In collaboration with the rest of the artistic and technical teams, you will work on the creation of 3D assets with goal of pushing the game's visual quality to the max.
You will be tasked with the following in particular:
· Understanding and following the visual style of the game and the concept guidelines, and make that shine through in the concepts
· Producing sketches to help the AD show the preliminary project intentions
· Stating ideas based on direction and the advancement of the project with screenshot paint overs and creates of new illustrations
· Effectively communicating visual intentions with wider team
· Making any necessary changes to ensure that the work is in keeping with the artistic vision
· Convey the color pallets sought by AD by using it in concepts iterate on selected sketches by adding more detail
Profile (s) searched for
Qualifications
· You have a minimum 4 years' experience as a Character Artist, and have taken part in the production of a game.
· You are fully at ease with the various steps in the design of real-time 3D assets: high and low poly modelling, baking processes (organic and hard surface), and texturing (realistic and stylized).
· You are proficient with 3DSMax, Zbrush, Substance Suite and Photoshop.
· You know how to integrate your assets in Unity.
· Knowledge of Houdini is a plus.
· Self-sufficient and resourceful, you are able to work under high technical constraints.
· Benefiting from excellent relational skills, you are a team player and proactive.
· You have an inquisitive nature and a strong interest in the video games industry
Further informations
Additional Information
We are looking for innovative and original minds that are challenging, and who want to build the future of the video game industry.
Integrating the Ubisoft French studios also means:
Join passionate and highly technical teams, all driven by the desire to design and develop innovative games and stand out for their quality
Collaborate with teams recognized for their experience on renowned franchises
Develop expertise by participating in in-house sharing events (talks, conferences, trade shows) and benefiting from tailor-made training programs
Evolve in a leading French videogame company represented in 30 different countries, with opportunities for international development.
Ubisoft is committed to creating an inclusive work environment that reflects the diversity of our player community. Qualified applicants will receive consideration for employment without regard to their race, ethnicity, religion, gender, sexual orientation, age or disability status.
All information will be treated as confidential in accordance with the Employment Equity Act.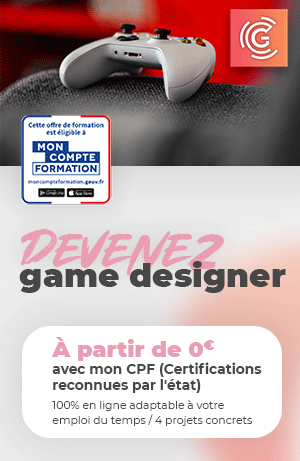 Date of initial publication: 2019-08-23
---