Business developper / Marketing
Internship
Paris - Île-de-France, France
379 days ago
---
This ad is disabled, so it is no longer possible to apply.
Period
Of January 8, 2020 to June 1, 2020
Overview
Gamifly Esports est une jeune startup ayant pour but de révolutionner la façon dont les gens regardent l'eSport. Pour cela Gamifly propose des outils d'engagement autour des streams et compétition d'Esport.

Travaillant de très proche avec le toute l'équipe voici un aperçu des missions qui pourront vous être confiées:
Principales:
La définition de sa stratégie commerciale
Prospection intelligente : identifier le circuit de décision et planifier un maximum de rendez-vous avec un minimum de moyen (un téléphone et votre bon sens !)
Conversion de ses prospects en clients
Détection de nouvelles opportunités business
Secondaires:
Création de contenus sur les différents réseaux sociaux
Promotion et relations auprès des Youtubers, des blogueurs et de la presse
Analyse de KPI's, reporting hebdomadaire
Identification des nouveaux bugs non répertoriés rapporté par la communauté
Profile (s) searched for
Profil du candidat
- Excellent niveau en français à l'oral comme à l'écrit
- À la recherche d'une expérience professionnelle au sein d'une startup innovante et en pleine croissance vous savez être force de proposition
- Autonome, organisé, volontaire et passionné par le web et ses tendances
- Grande capacité d'analyse et de synthèse
- Maîtrise des logiciels de bureautique

Les +
- Forte sensibilité à l'univers du jeu vidéo et de l'eSport
- Bonne maîtrise de l'anglais
- Vous possédez une villa dans le sud de la France avec piscine.
Further informations
Lieu : Paris
Date de début : dès que possible
Type de contrat et rythme : stage conventionné à temps plein
Durée du stage : 2 à 6 Mois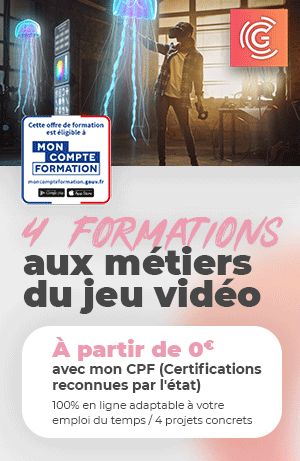 Date of initial publication: 2019-12-10
---